Laboklav 25
Manufacturer Ref:
SHP Scientific
A fully fledged autoclave with everything a modern laboratory needs 
Fast re-cooling and full vacuum system available. 
The Laboklav 25 is available in four factory fitted (internal) variations to address different needs. 
"B" for basic 

"M" for mantle cooling 

"V" for vacuum 
"MV" for cooling and vacuum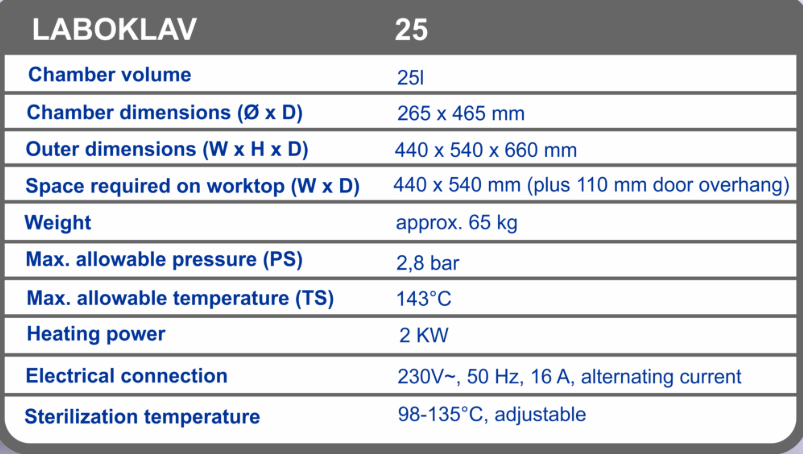 Volume range (litre)
0-200
If you require a Safety Data Sheet for any products purchased from Lennox please contact us at customerservice@lennox.ie. If possible, please include the name and code of the items.