Laboklav Eco
Manufacturer Ref:
SHP Scientific
The  Laboklav ECO is available in two different sizes and with/without cooling to address different requirements. 
"80M" for 80L with rapid re-cooling 

"135B" for 135L basic 

"135M" for 135L with rapid re-cooling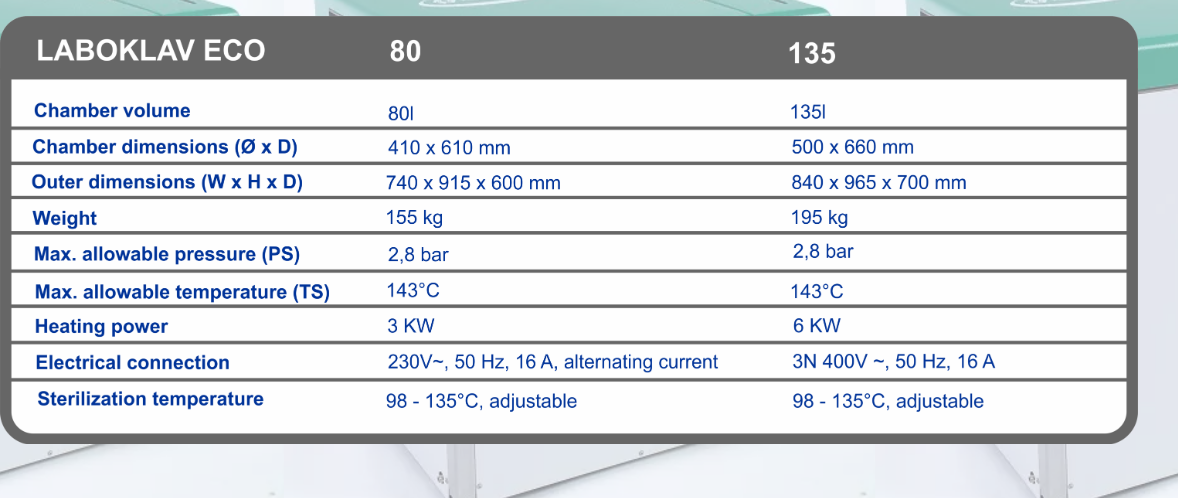 Volume range (litre)
0-200
If you require a Safety Data Sheet for any products purchased from Lennox please contact us at customerservice@lennox.ie. If possible, please include the name and code of the items.